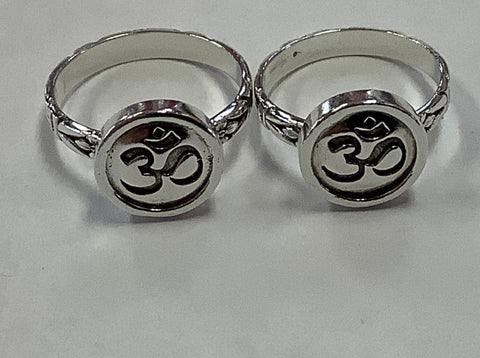 #5 OHM Rings MKD
Hand cast sterling silver size 5.25 AND 6 by Mary Kay a Pennsylvanian artist. According to https://www.katikaia.com/viceblog/yoga-symbols-11-spiritual-yoga-symbols-to-empower-your-practice#:~:text=The%20Om%20or%20Aum%20symbol,before%20or%20after%20yoga%20asana.
The Om or Aum symbol is one of the most sacred and powerful Hindu mantras. It symbolizes

 

the consciousness of the universe

 

or the sound of the universe. This symbol represents the "om" sound that people often repeatedly make during meditation to gain focus. Likewise, this word is often said before or after yoga asana.
Oct 24, 2019
---
We Also Recommend